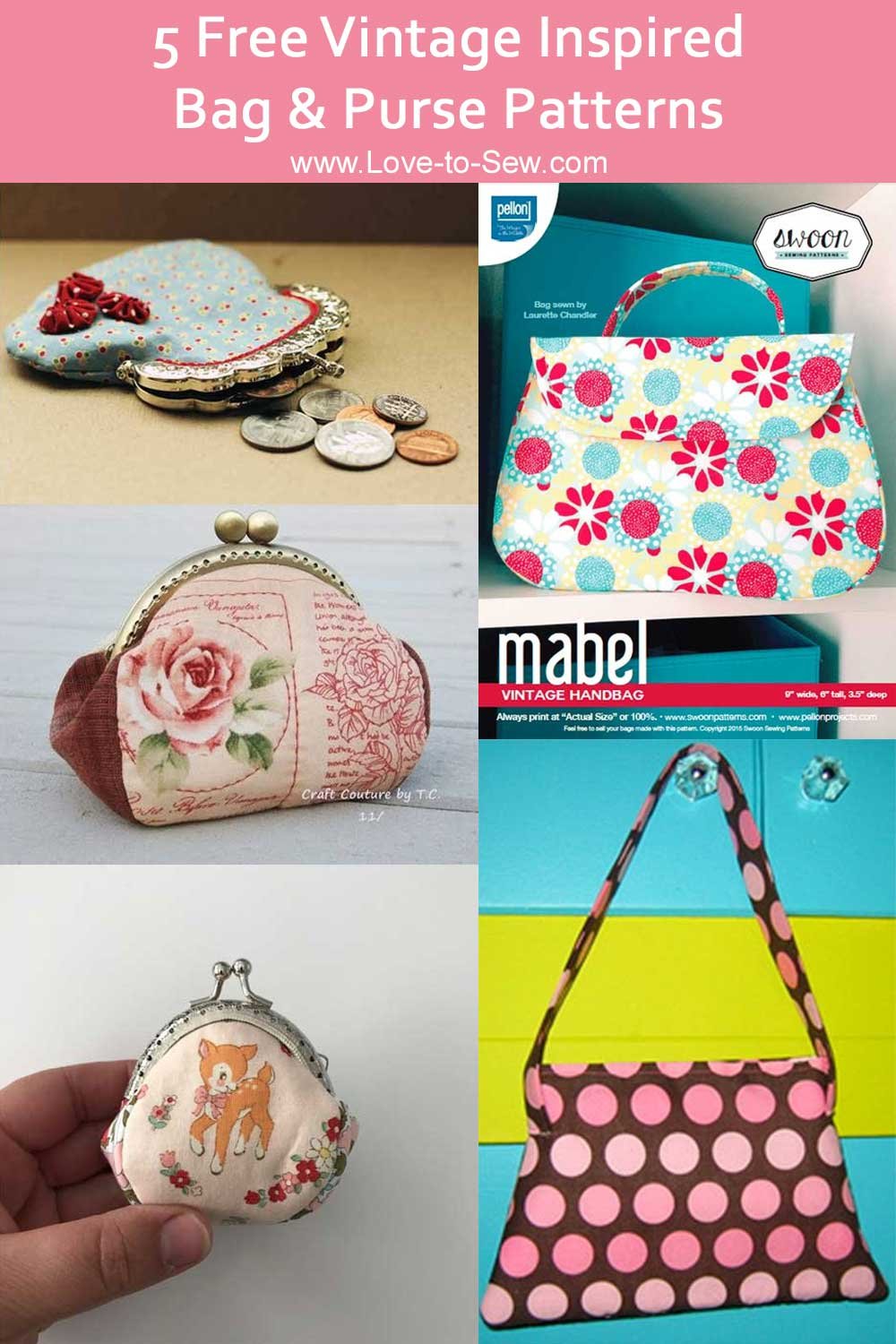 Vintage Coin Purse
Coin purses never go out of fashion and you can never have too many. This cute purse is made using a metal frame and is embellished using tiny fabric yo-yos. How cute.
Vintage Rose Frame Purse
Use vintage style floral fabric in contrasting colors to create this lovely purse with a metal frame. Making a purse with a metal frame is not that difficult and once you know how things go together, you can make them easily using any shape frame.
Find the free purse pattern here
Vintage Mod Coin Purse Pattern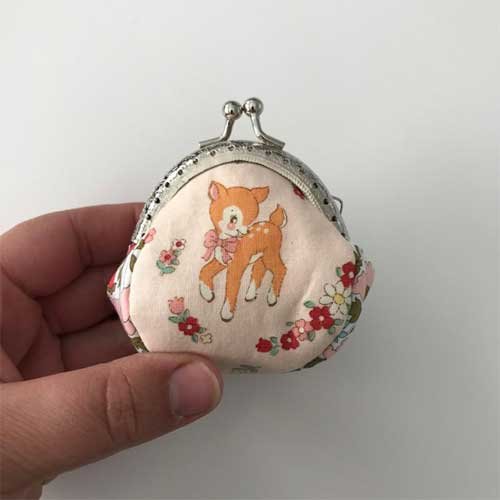 This vintage modern coin purse features edges that have been rounded out for a modern feel. The construction has been simplified for a neater overall finished purse. These little purses are ideal to give as gifts for sweet friends and family. They are the also perfect for showcasing a favorite fussy cut special print.
Find the free purse pattern here
Mabel Vintage Handbag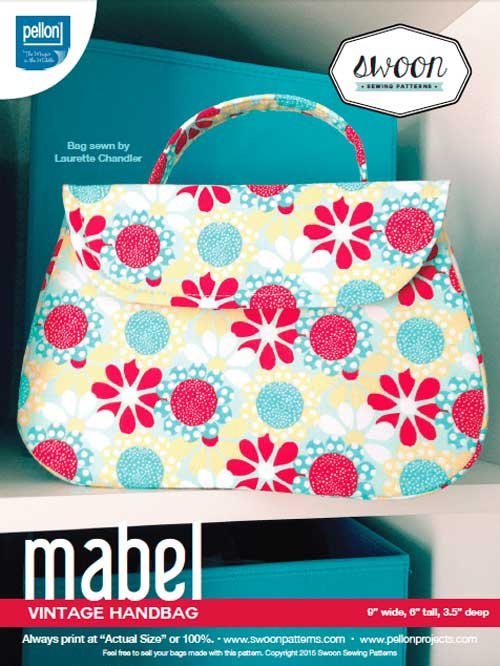 This adorable little handbag was inspired by vintage box purses of the 40's and is large and roomy enough to carry your everyday essentials while still looking sleek and retro-stylish. This bag is also the perfect size to use as a lunch bag using Insul-Bright batting basted or quilted to the lining pieces, or even as a cosmetics bag by using laminated fabric as the lining.
Vintage Purse
This little purse was inspired by illustrations of chic handbags on the front of dress patterns from the 1950s and 60s. Use a funky, retro-inspired print like these mod dots, to really make it pop.