Dress up your decor and learn a variety of decorative sewing techniques to elevate pillows, slipcovers and more, with guidance from Simplicity's Joy Macdonell! Add specialty details to timeless Simplicity sewing patterns and instantly enhance your decor to create...
Learn drape-fitting techniques, and even find out how to fit yourself! Customize a jacket pattern to show off your figure and your sewing skills! Sewing sage Pam Howard shows you how to make a blazer that fits perfectly using precise measurements, dart manipulation,...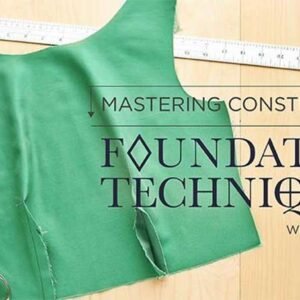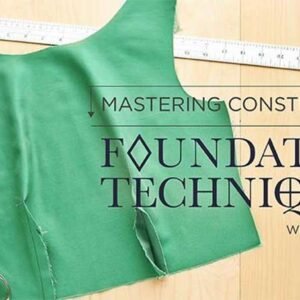 Start sewing with the foresight and finesse of a designer! Master stitching order and apply sophisticated skills for darts, pleats and seam finishes. Build a foundation of professional sewing techniques alongside Apparel Arts instructor Sara Alm. Start by learning to...
Confidently sew knit garments on your home machine – no serger required! Knits are everyday wardrobe staples. They're comfortable and flattering, and also fast and easy to sew! Join author Ann Steeves and learn how to sew knit garments using a regular sewing machine –...
Discover the joys of hand embroidery alongside slow fashion pioneer Natalie Chanin. Designer Natalie Chanin, founder of Alabama Chanin shares her ingenious method for achieving even, consistent stitching every time. Using Natalie's signature grid system, learn to...
Learn a quick, simple system for fitting pants patterns to complement your body beautifully. Discover techniques for creating perfect-fitting pants quickly, easily and consistently. No muslins or trial-and-error necessary! Join sewing experts Pati Palmer and Melissa...
Everything you need to start embroidering with confidence. Love working with your hands? Give embroidery a try! In this comprehensive beginner's class, expert Kat McTee walks you through the basics from choosing fabrics and floss to hooping up and crafting 19...
Learn Natalie Chanin's signature methods for embellishing hand-sewn garments. Renowned fashion designer Natalie Chanin reveals her applique and beading techniques to build beautiful layers of texture through embellishment. Expanding on Natalie's previous class, The...
Learn how to take your own measurements, make basic pattern adjustments and create fitting muslins for personalized garments. Discover how to measure yourself on your own using easy-to-follow techniques. Start by finding the correct pattern size for your body and...
Embroider continuous lines around curves, borders and more! Learn to repeat both specialty and standard designs with simple techniques. Embellish apparel and decor with the lovely look of continuous embroidery. Learn how to identify, mark and hoop to create...
Expand your repertoire of fashionable and functional techniques for binding, banding and hemming. Couture sewing expert Lynda Maynard will show you how! Gain confidence and skills in finishing necklines, armholes, hems and more, and discover an array of professional...