Machine Embroidery, Hand-Stitched Looks Online Class
Machine Embroidery, Hand-Stitched Looks Online Class
If you've ever wanted to learn how to design fabric, this series will walk you through the creative process step by step. Learn from fabric design experts as they share their process from inspiration to finished collection. The series covers designing repeats by hand...
Sew weaving strips with fabric and fusible foam, then diagonally weave them into a gorgeous basket. Join expert Carol McLeod of Aunties Two and learn to sew and then weave a basket using beautiful fabrics. You'll learn tons of excellent sewing skills useful for many...
Achieve perfect points in your quilts with paper-piecing! Video instruction makes learning this quilting technique easy to understand. Have you ever admired a quilt with lots of pieces that came together into perfect points and wondered, "How did they do that?" Or...
Award-winning quilter Andi Perejda introduces the rich tradition of hand quilting. Learn how to choose fabrics, threads and motifs for beautiful results! Hand quilting may become your favorite antidote to the rush and bustle of your busy life. Andi Perejda will...
Turn your knack for making crafty accessories into a business. Handsewn accessories have so much more charm and personality than their mass-produced counterparts. And stylish ladies love them! Learn how you can use your sewing skills as a foundation for a thriving...
Draft a pattern for a sophisticated jacket or coat with customizable details. Ready to test your patternmaking skills? Master designer and pattern drafter Suzy Furrer shares in-depth tips and techniques to help you draft a full set of patterns for a chic, tailored...
Easily manage any size quilt by machine quilting in sections. You piece your quilts in sections, so why not quilt them that way too? Join author Marti Michell and discover clever joining techniques to quilt your quilts in smaller, more manageable sections on your own...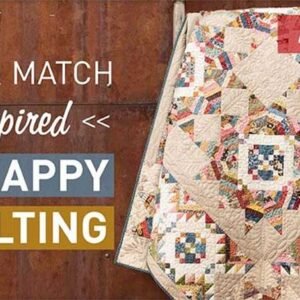 Don't give up on your mismatched scraps - transform them into a stunning scrappy quilt. Turn even the wildest stash into a well-coordinated quilt with the Rule of Five guidelines and tips for creating cohesive print combinations. Dive into methods for quickly cutting...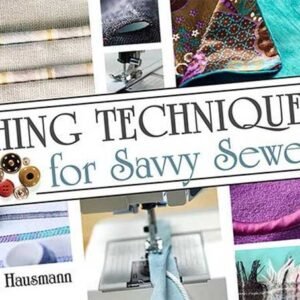 Fabulous finishes don't have to take up all your time! Learn efficient ways to sew stunning topstitching, piping, binding, lining and more. Discover stress-free, speedy sewing methods and achieve stunning end results in every project. Learn how to support your...
Learn drape-fitting techniques, and even find out how to fit yourself! Customize a jacket pattern to show off your figure and your sewing skills! Sewing sage Pam Howard shows you how to make a blazer that fits perfectly using precise measurements, dart manipulation,...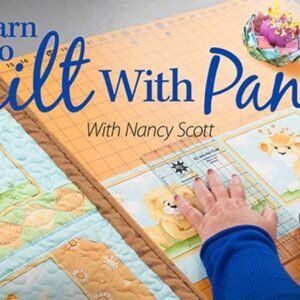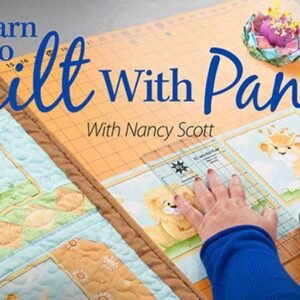 Looking for quick and easy quilt ideas? Making quilts using preprinted panels is ideal for making themed projects such as inspirational quilts, baby quilts and much more. Quilting with panels is significantly quicker than traditional pieced projects, and the beautiful...