Discover how to quilt-as-you-go, for amazing results in no time at all. Learn the stress-free, speedy way to complete a quilt so beautiful, no one will know it was a cinch to sew! Adapt popular blocks to the quilt-as-you-go method, so you can recreate any style with...
Easily manage any size quilt by machine quilting in sections. You piece your quilts in sections, so why not quilt them that way too? Join author Marti Michell and discover clever joining techniques to quilt your quilts in smaller, more manageable sections on your own...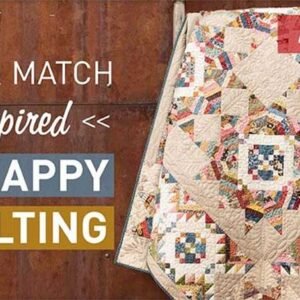 Don't give up on your mismatched scraps - transform them into a stunning scrappy quilt. Turn even the wildest stash into a well-coordinated quilt with the Rule of Five guidelines and tips for creating cohesive print combinations. Dive into methods for quickly cutting...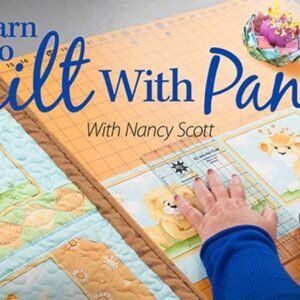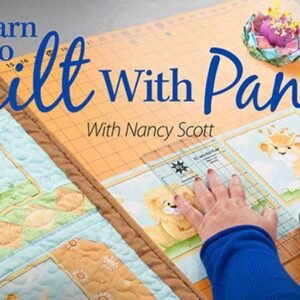 Looking for quick and easy quilt ideas? Making quilts using preprinted panels is ideal for making themed projects such as inspirational quilts, baby quilts and much more. Quilting with panels is significantly quicker than traditional pieced projects, and the beautiful...
Consistently stitch versatile, modern quilting designs using specialty rulers. Does free-motion quilting make you nervous? Get ahold of your stitches with a simple tool longarm quilters have been using for years — specialty rulers! Designer and Midnight Quilt Show...
Combine your walking foot and free-motion quilting to create stunning geometric designs. Want to venture into free-motion quilting but not sure where to start? Quilting expert Christina Cameli shows you how to combine your walking foot and free-motion quilting to...
Discover the secret to faster, more accurate piecing. Piece quilt blocks faster and more accurately by sewing fabric strips before you cut them! Expert Marti Michell shares clever strip-piecing techniques to help you create a variety of intricate-looking designs. Once...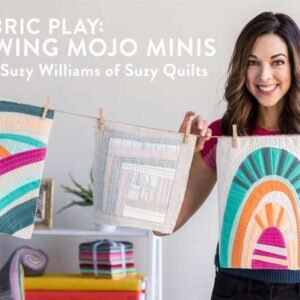 Give your sewing mojo a creative boost with four dazzling mini quilts. Ready for a project that's simple and FUN? Designer Suzy Williams shares her inspiring techniques to sew a frameable series of four mini quilts. Play with color and improvise your designs as you...
Take the guesswork out of finishing your quilts with practical tools and techniques. Your quilt pattern might say "bind and finish as desired," but what does that actually mean? In this one-stop shop for finishing quilts, expert Kelly Ashton provides you with...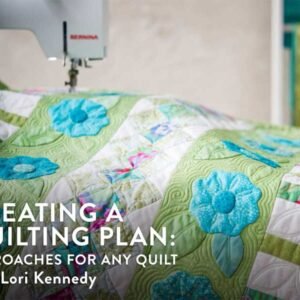 Plan and execute your quilting vision to take your quilt tops from folded to finished. The best quilting complements all the hard work you put into piecing your top. But what does that look like for your quilt? In this mini class, expert Lori Kennedy helps you decide...
Create a gorgeous applique quilt without touching a hand-sewing needle and achieve heirloom results with your sewing machine. Learn time-saving techniques that help you avoid drawn-out hand applique processes without sacrificing quality stitching. Get tips that help...