Quilt As You Go Insulated Tote with Pre-Printed Batting
Read More
Quilt As You Go Insulated Tote with Pre-Printed Batting
The Latest in Bags & Purses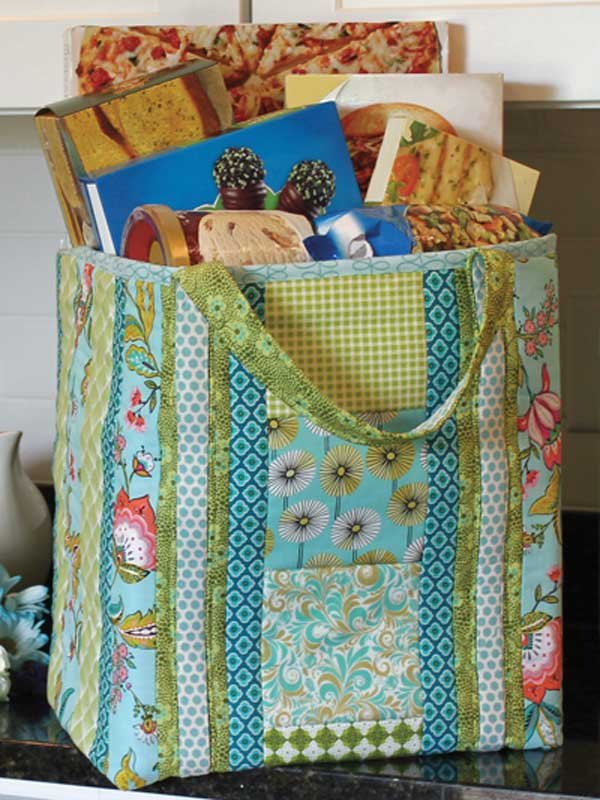 This insulted tote bag features sew-by-number construction that lets you quilt this tote as you go, making it easy and quick to assemble. Webbing for straps, plastic base and elastic for button closures are included, so all you have to do is pick your favorite fabrics and start stitching! Find the bag pattern here
Tote bags are an incredibly useful accessory and great entry point for beginning sewers. In this class, start with the basics and learn how to build a classic tote, then advance into more complex embellishments. Included are instruction on techniques that allow you to customize your tote in a whole range of exciting ways – …
Build Your Own Tote: From Start to Finish Online Class Read More »
The Backgammon Bag is the perfect bag to take-along for lunch out with the girls, or a day of shopping around town. The bag has lots of room and features an interior zip pocket, two outer pockets with magnetic snaps, and a top flap closure with a twist lock. The strap is adjustable to be …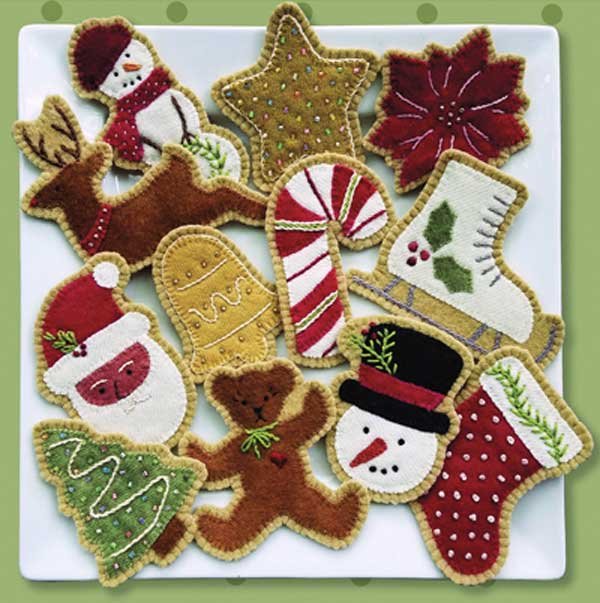 Sew these cute Christmas ornaments with a sugar cookie theme. These fabric ornaments are shaped in classic cookie shapes and are perfect to dress up your tree and bring the spirit of Christmas into your home. Pattern includes instructions for 12 ornaments. Find the sewing pattern here
Stretch your skills with designer Linda Lee as you learn how to sew knits from slinky to open weave, including preparation, sewing and serging for a perfect finish. Fashion knit fabrics have a delicious drape, create elegant yet comfortable garments, but can often be challenging to sew. Master the techniques you need to create your …
Mitered corners reduce the bulk on the folded seams and allow the edges to meet evenly resulting in a neat and tidy finish. Making a mitered hem is easier than you think and in this video you'll learn how to miter, sew and finish the corners of tablecloths and placemats.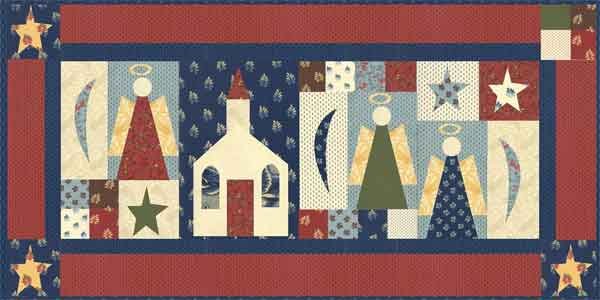 This Angel Tablerunner creates a statement piece for your holiday table, featuring adorable angelic imagery. This tablerunner is easy to make and is perfect for using your favorite collection of fabrics in Christmas colors. Find the quilt pattern here
In this video tutorial, Jenny Doan from Missouri Star Quilt Company demonstrates some quick and easy techniques for sewing beautiful applique on a quilt.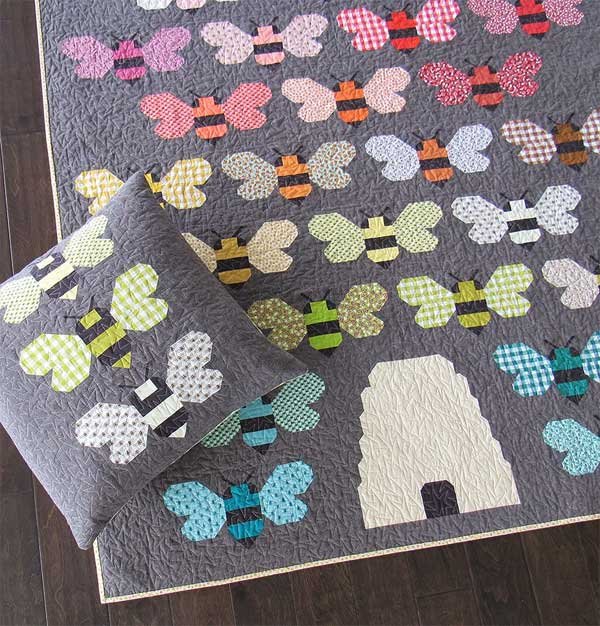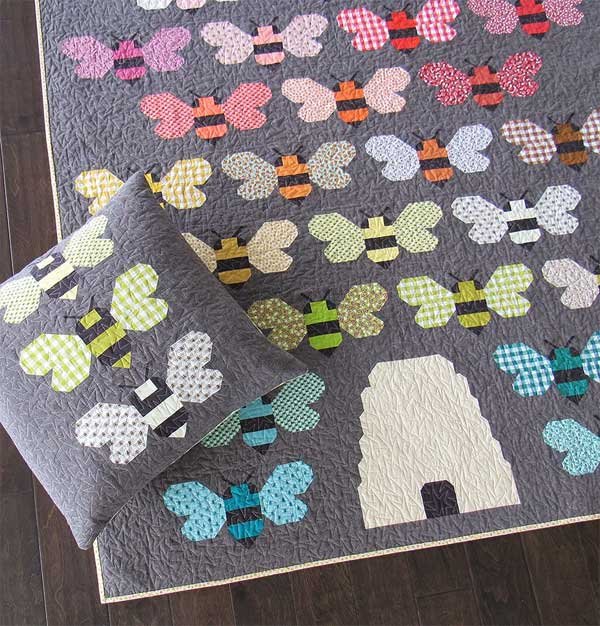 Quilt a hive of buzzing bees with this Beehive Quilt Pattern. This quilt is made using conventional patchwork techniques and is precut friendly so it's perfect to make using coordinating fabric prints and solids. Assemble the quilt using 5″ charm packs and 10″ layer cakes, or even your favorite fabric scraps. Find the quilt pattern …
The Latest in Sewing Accessories
Keep all of your sewing and other craft supplies organized with this convenient storage system. The front cover offers access to a variety of utility boxes and each box has a latch locking system that will keep the contents secure even if you drop it accidentally. The top lid also opens and includes a storage …
This wheeled carrier includes the wheeled carrier, a project/sewing machine tote and a notions bag. The carrier will hold most small to mid-size machines and is an absolute must-have for quilters and sewists. The project/sewing machine tote is perfect for carrying small, lightweight machines or your current sewing projects. Find the sewing machine carrier here
The Store-In-Drawer Cabinet conveniently stores a variety of sewing supplies. Multiple cabinets can be stacked on on top of another, or even mounted on a wall to free up workspace. The 30 transparent drawers are perfect for organizing beads, buttons, trims, and thread, and can be divided for added storage using store in drawer dividers. …